The best business monitors of 2018: top displays for work | Tech News
Choosing the best business monitor for your needs is quite possibly the wisest, and most important, move you can make, as it's likely that you often spend hours at a time in front of a monitor for work, which means having a monitor that's easy on the eyes is essential.
Making sure you have the best business monitor doesn't just mean your work will look better (although that's a plus), it also means your eyesight and physical health will benefit from a better screen as well.
Choosing the correct monitor doesn't only mean getting one that doesn't flicker, or that looks nice. There's also the productivity aspect as well. Large screen sizes  and high resolutions will give you more workspace – and ultra-wide aspect ratios are even better for productivity, though this all comes at a price.
The total cost of ownership is also something to account for – especially if you are looking to fill an entire office with them.
Below are the best business monitors that we have shortlisted, and each of them with comes with their own specific strengths which may make them more useful for some audiences than others.
Here's our list of the best monitors of 2018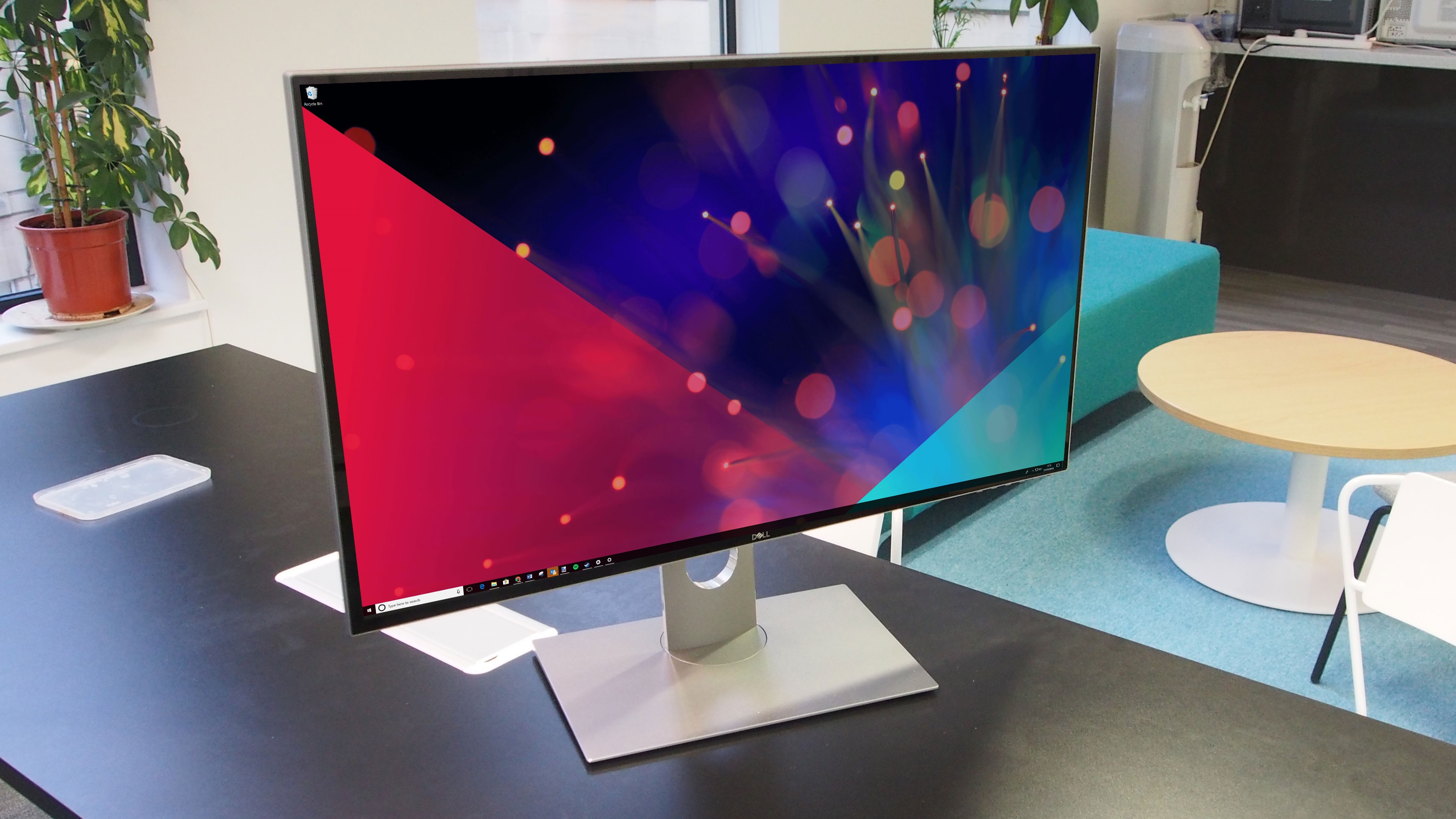 The Dell UltraSharp UP3218K is the best business monitor we've ever tried, however it won't be for everyone. The huge 32-inch screen and 8K resolution makes it perfect for photographers and video editors, and the amount of screen real estate that high resolution offers makes it an excellent productivity tool. The screen is professionally calibrated so it looks amazing out of the box, but be warned: this is a very expensive monitor. Depending on your business, this will either be a brilliant buy, or an expensive folly.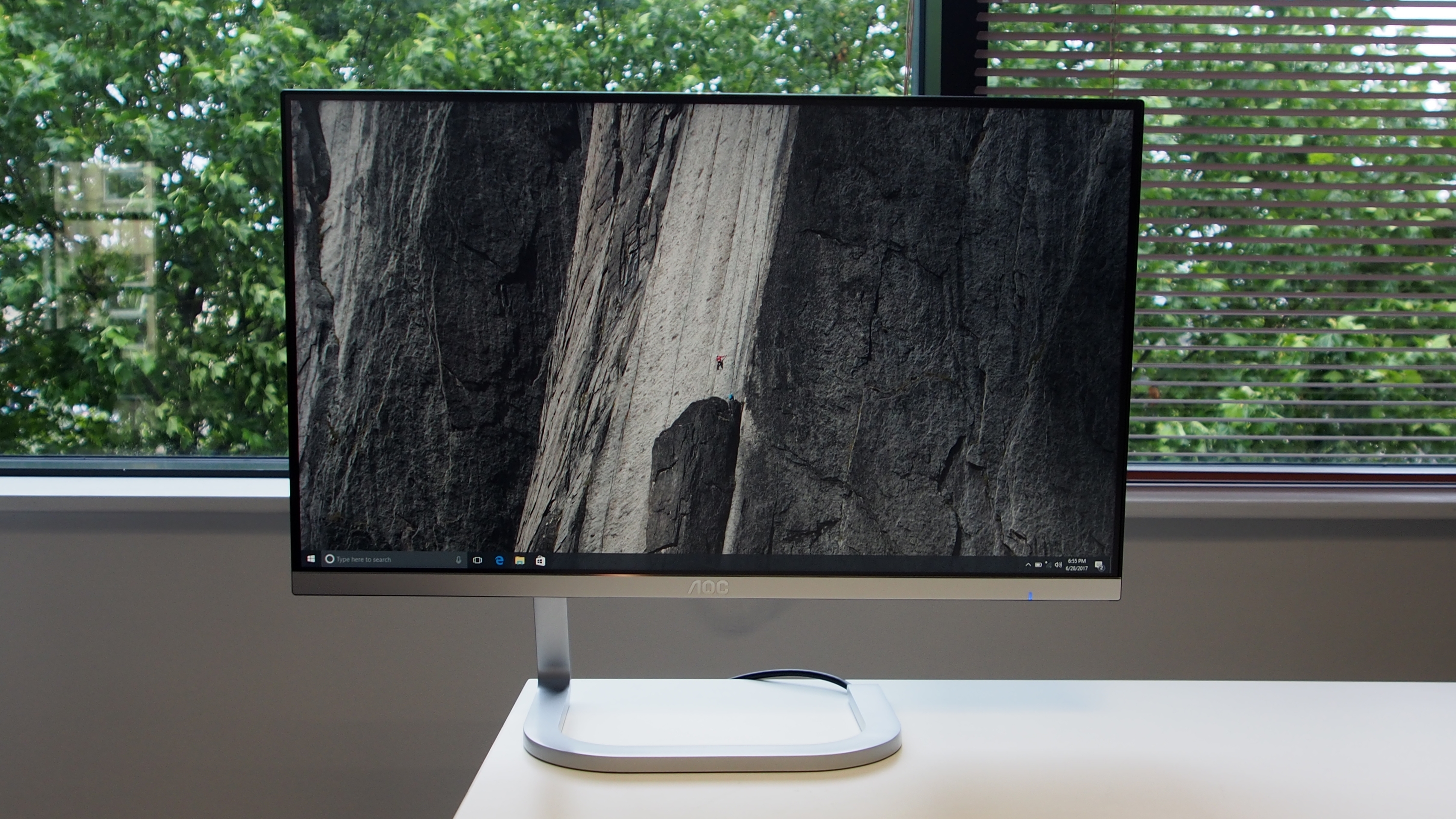 The AOC PDS241 Porsche Design is a gorgeously designed monitor that would brighten up any desk it was placed on. It has an excellent price tag, which means you could realistically fill an office with these excellent screens.
Ports are limited to just a HDMI input, but for general office work, this should be fine. Most importantly, the image quality is excellent, making this an ideal addition to a modern office.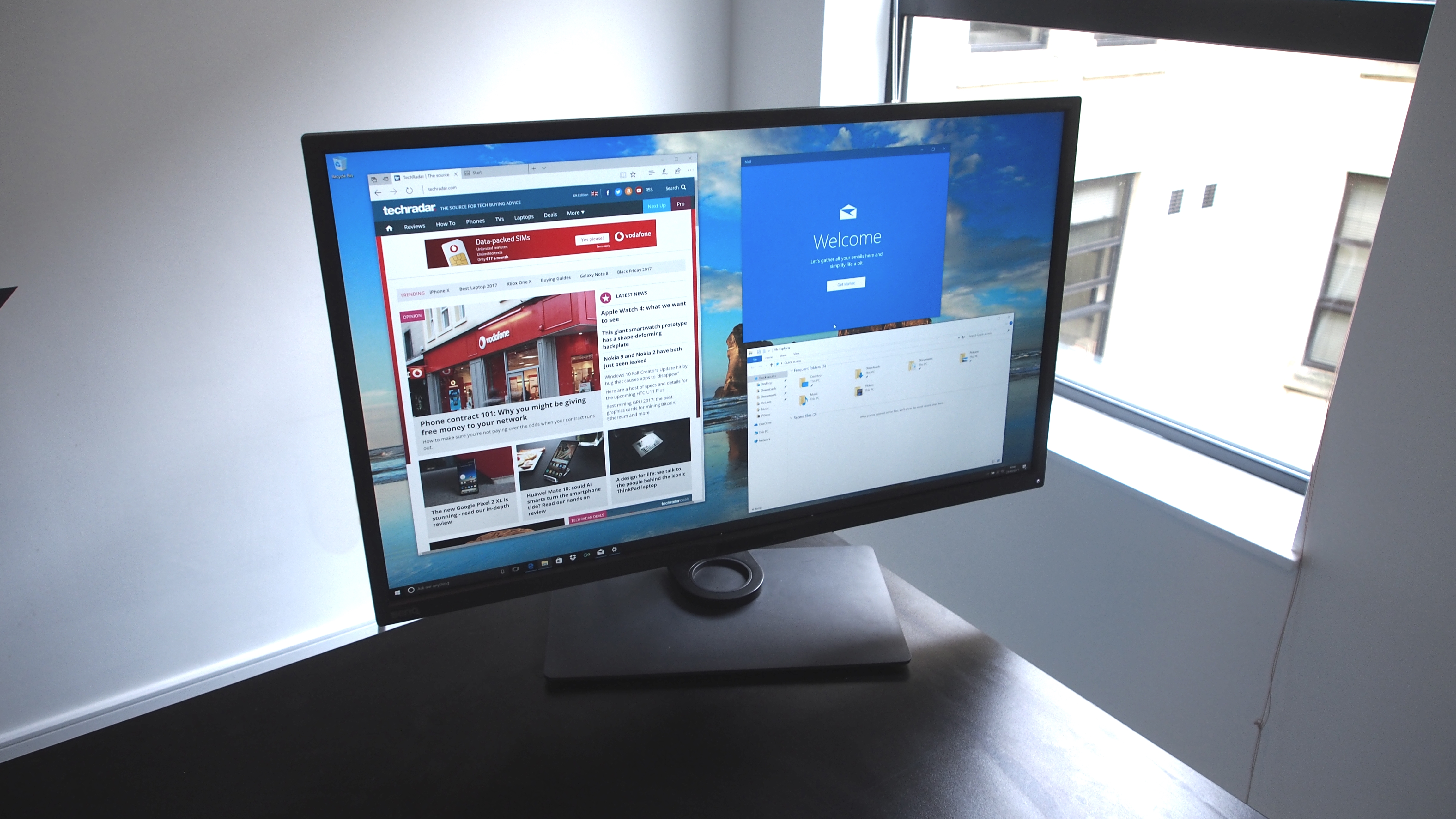 If you're a design professional looking for a monitor that provides you accurate colors, a range of features, professional calibration and a decent price, then the BenQ PD3200U is definitely worth considering. At 32-inches this is a large screen, but it means the UHD resolution of 3,840 x 2,160 doesn't make things too difficult to see or use. It has a no-nonsense design, plenty of features, such as a dark room mode and a mode that makes using CAD programmes easier to view, and the price is also very tempting. If you have a desk big enough to hold it, the BenQ PD3200U could be the best business monitor for you.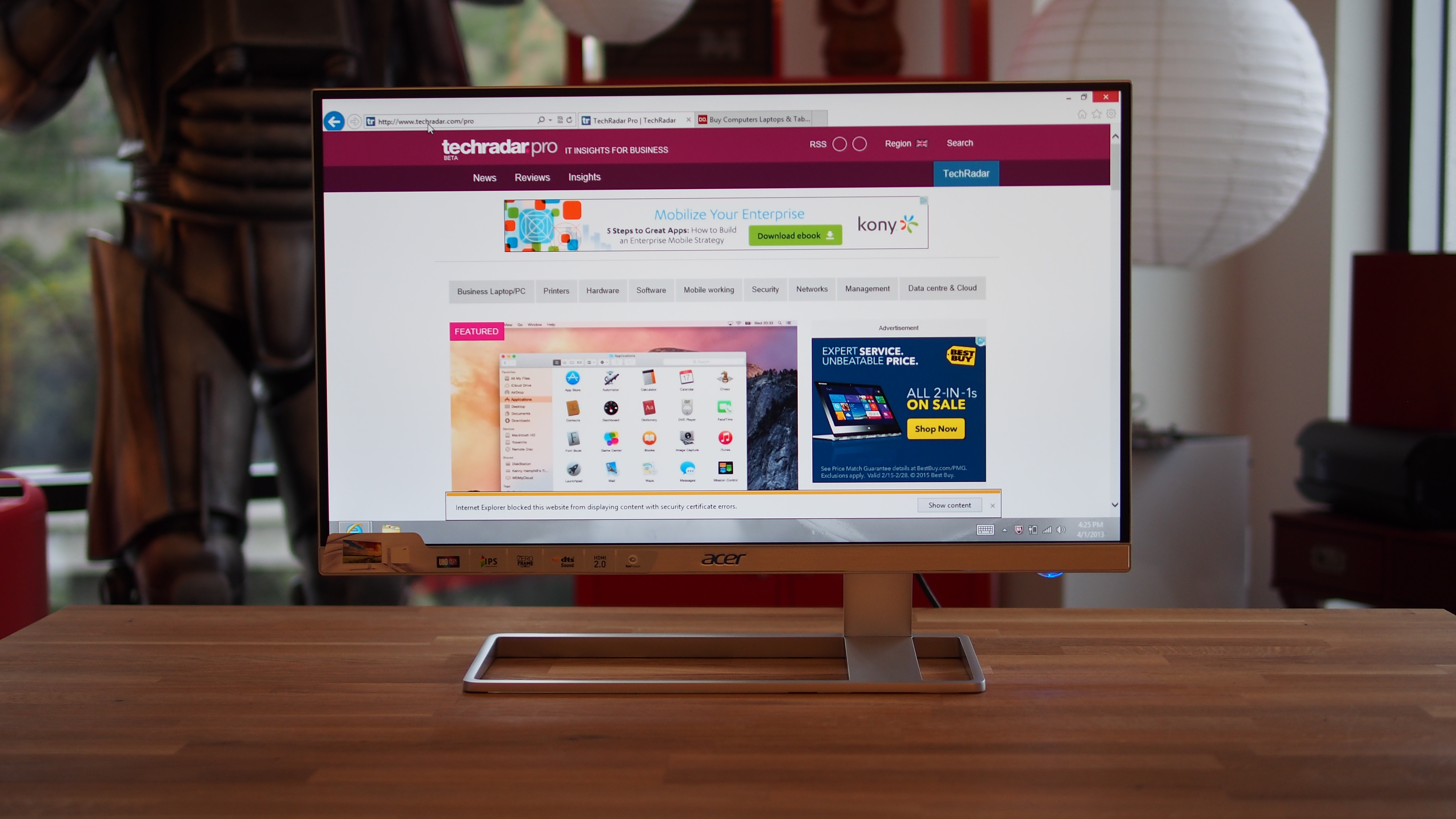 You'll normally shell out an arm and a leg for a 4K display, but that's not the case with Acer's S277HK. This is a brilliant business monitor that offers some great features, and impressive image quality, while keeping the price at a reasonable level. You get a huge 1,000,000,000:1 contrast ratio, a color gamut of 1.07 billion and a resolution of 3,840 x 2,160, which makes it an excellent monitor for graphic designers and professional photographers as well. The bezel-less design keeps the monitor from taking up too much room on your desk, but there's no way to wall mount this monitor.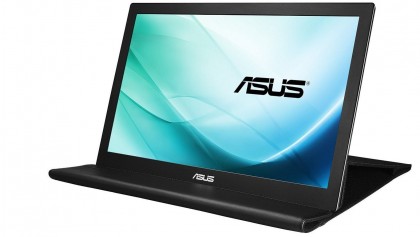 When you think about a monitor, you don't just consider the screen, but also the cables and stand. In terms of the latter, the MB169B Plus is different – it is a portable USB-powered monitor which means that you can power it using a single USB 3.0 cable. It stands out thanks to a smart case that is an adjustable stand and a protective sleeve at the same time. With a full HD resolution and a 15.6-inch screen size, it will prove to be an invaluable accessory for those looking for extra real estate to work when away from their desks, or a presentation monitor for a small team. Bear in mind that you should be able to add a few to your PC should you wish.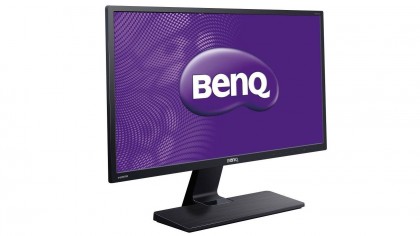 BenQ offers the most affordable full HD monitor with an HDMI connector and it doesn't look that bad. The company embraced the Bauhaus "less is more" philosophy to deliver "a celebration of minimalist" lifestyle. Those are their words, not ours. It has some standout features though; one that reduces flicker (PWM technology) and a low blue light mode which may help with headaches and sleeping disorders. The stand design gives it a more expensive feel and its three ports (including two HDMI ones) are worthy of a mention, as is the two-year warranty and the VESA wall mounting option.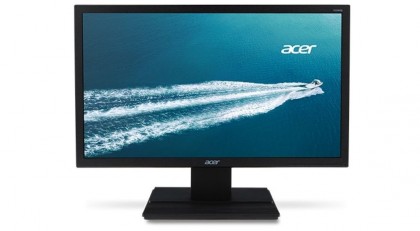 To tackle spreadsheets without having to squint, a large screen is recommended and this Acer monitor will give you acres of space (nearly twice that of the ViewSonic monitor) for not a lot of money. It has a low response time, a VESA bracket, three ports including a DVI one and a three-year warranty. As expected it comes with a number of Acer features like the glare-reducing ComfyView and the Adaptive Contrast Management which modifies contrast in real-time. The stand and the bezel could do with some improvement but overall, it is a keenly priced monitor that will provide businesses with plenty of display area without an enormous outlay.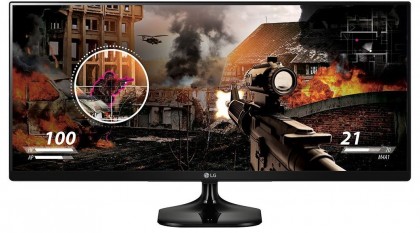 Widescreen monitors have become mainstream, thanks to a gradual decrease in their prices, allowing businesses to fully embrace the concept of having a monitor that is far wider than it is high. The common perception is that gamers are the only ones to benefit from this. In truth even creative professionals and spreadsheet crunchers will appreciate the form factor. With a 21:9 aspect ratio, this affordable LG monitor can display 2560 x 1080 pixels on its 25-inch display. It offers splendid colour reproduction – thanks to the AH-IPS panel – and some cool features like Picture-in-Picture. Uniquely at this price, it offers two HDMI 2.0 ports but no other legacy ports.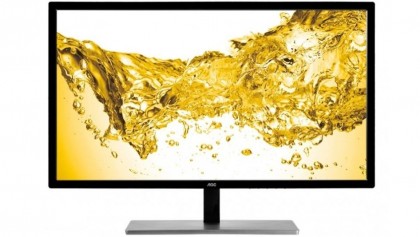 This 4K monitor from AOC can display more than 8 million pixels at 60Hz, and is proof that ultra-high resolution displays are coming down in price while gaining some very useful features. This one for example comes with AMD's Freesync technology which reduces tearing. It also has a 1ms response time, 60Hz refresh rate and can even do Picture-in-Picture thanks to its four ports (including a DisplayPort and an HDMI 2.0 one). Sadly, it doesn't come with any VESA mount but at least its design and factory certified calibration make up for this.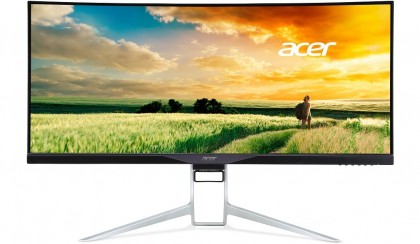 This monitor is almost as expensive as the Dell 5K model but can only display a third of the pixels. Why would anyone buy it? Gamers, or professionals looking for an immersive experience (e.g. when developing VR solutions) might well consider doing so because they'll appreciate the curvature of this Acer monitor as well as its aspect ratio. Get a pair of them and you will cover a jaw-dropping panoramic 160-degree arc. There's plenty of connection options as well (HDMI, MHL and DisplayPort) as well as Freesync, a very thin frame, a USB hub, VESA mount and a pair of speakers.