Games like Fortnite use 'predatory' gambling techniques to make children spend, experts warn | Tech News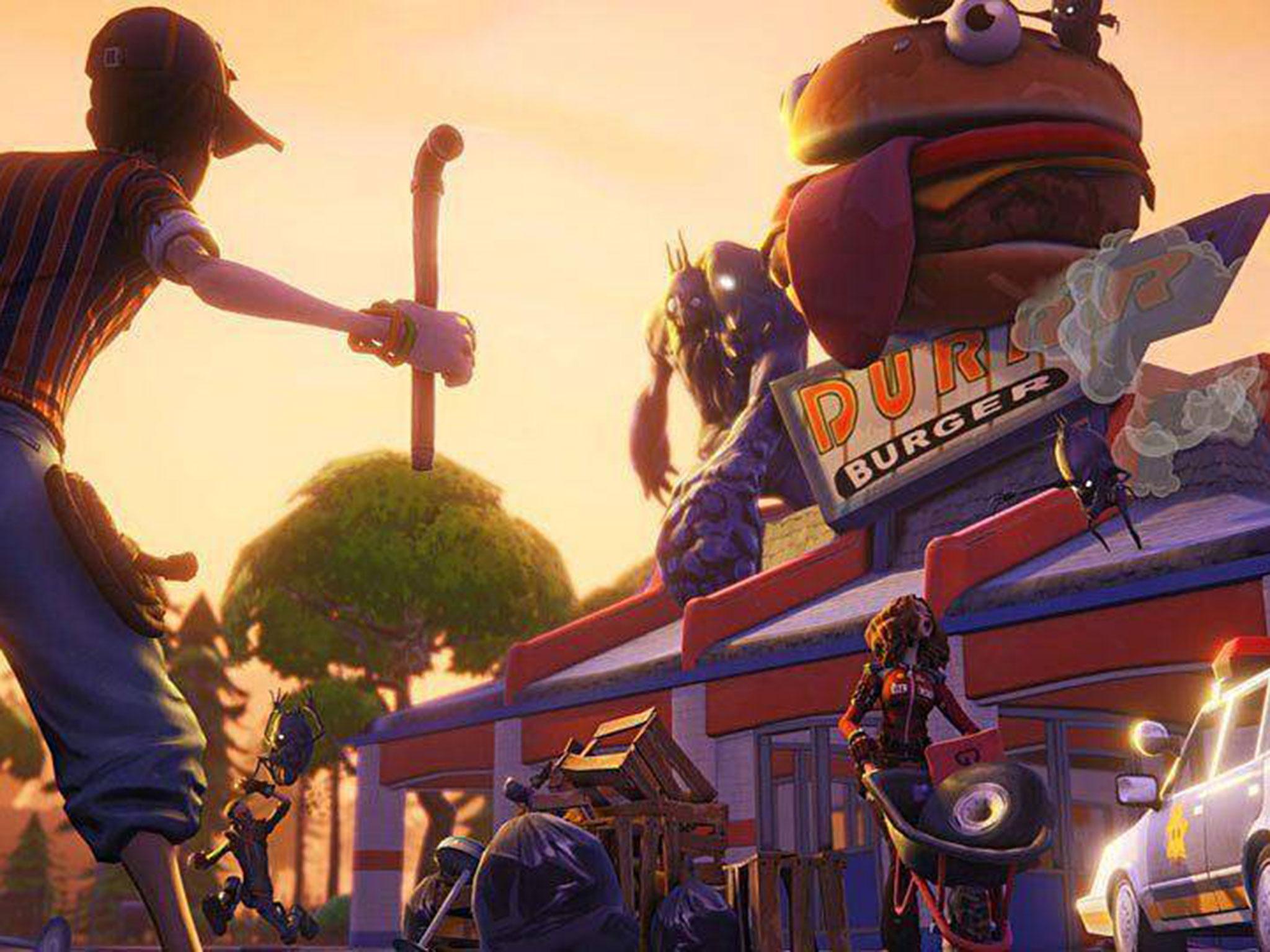 "Predatory" payments in hugely popular computer games like Fortnite and Hearthstone are equivalent to gambling but are unregulated and could lead young people to addiction and financial difficulty, experts are warning.
In the wake of gaming addiction being recognised by the World Health Organisation, psychologists have drawn attention to what they describe as the "increasing similarity of gaming and gambling" in what has rapidly grown into a multi-billion-pound entertainment sector.
They single out a type of in-game micropayment known as "loot boxes", where players buy a random reward, potentially including rare characters or powerful weapons.
In an editorial published on Thursday in the journal Addiction, Dr Daniel King and Professor Paul Delfabbro, of the University of Adelaide, said: "These schemes may entice some players with access to credit cards to spend more money than they can afford."
Younger players in particular are "less equipped" to reign in their spending, the pair warned.
In Fortnite, the wildly popular survival shoot-'em-up which has a free to play version, players can access a campaign to play alongside friends and use the game's "V-Buck" currency to buy quirky llama loot piñatas, which give a random reward.
Coins can be bought with real money or won more slowly through the game. More expensive llamas, such as the Legendary Troll Loot Truck Lllama, cost at least £10 in V-bucks but include 20 items.
While Hearthstone, an online card game from World of Warcraft developers Blizzard, users can pay for packs of cards with a random selection of rare characters or skills to battle other players.
Accessing these top-tier items can be vital to progress or improve rankings in the game, which may require beating experienced players with better upgrades and making earning credits in the game harder.
The need to overcome this paywall only becomes apparent after players have committed a substantial amount of time playing  for free, and amounts to "entrapment", the authors note.
"Game monetisation schemes have become increasingly sophisticated and have been featured more prominently within popular online games," the authors write. "In our view, some of these schemes could be considered predatory.
"Predatory monetization schemes typically involve in‐game purchasing systems that disguise or withhold the true long‐term cost of the activity until players are already financially and psychologically committed."
These build in other tactics used in the gambling industry, such as – seemingly – time-limited sales, invasive promotional adverts, and the imbalanced of information on the player's side about the rarity of items.
These can be used alone or in combination with information about the player's preferences, playing traits and available funds to "maximise the likelihood of eliciting player spending".
Last year, Activision Blizzard said it made some $4bn (£3bn)  – more than half its income in 2017 – from micro-transactions in free games such as Hearthstone and Heroes of the Storm.
Fortnite's publisher, Epic Games, made $296m (£227m) from the game in April alone. Even though it's free to play, the average spend per person is $58.25 (£44.62), and 69 per cent of players have made an in-game purchase.
This massive cash-generation potential is a huge incentive to incorporate such retailing strategies into games, while the lack of any physical or monetary reward means they circumvent traditional gaming classification and cost publishers nothing.
However Belgium's gambling commission has already said this feature is tantamount to betting, and said it is damaging the mental health of its young audience. The Chinese government has passed legislation to require the odds of certain types of loot crates to be disclosed.
"Such responses appear necessary, given that gaming companies have implemented little to nothing by way of social responsibility measures," Professor Delfabbro and Dr King wrote.
Epic Games said its free-to-play version of Fortnite: Battle Royale does not include loot crates but allows purchases of cosmetic items.