Tech Tent – Instagram, Twitch and the future of video – Tech News| Tech News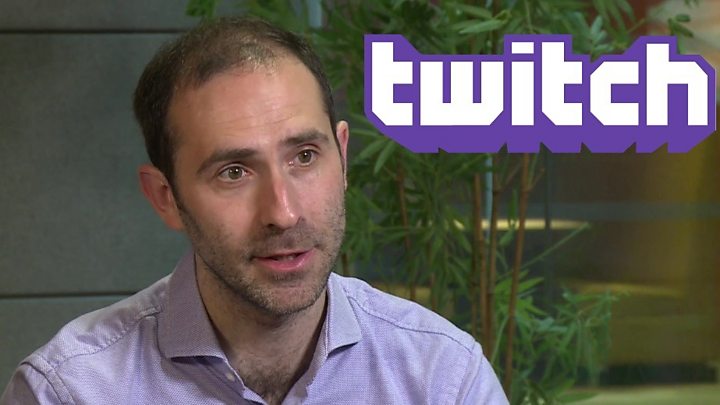 Why on earth would anyone want to spend hours watching someone playing video games?
While it might be a mystery to anyone over 25, the streaming platform Twitch has proved that it can win a huge audience to watch gamers in action. While it does offer other content – it is currently streaming early Dr Who episodes – the stars are the gamers.
Listen live every Friday at 15:00 GMT on the BBC World Service
---
Emmett Shear, co-founder and boss of the business which was bought by Amazon in 2014, tells us the attraction is similar to watching a sports star or a top chef on TV: "You're enjoying watching someone who's really great at it with some entertainment at the same time."
While Twitch is free, many choose to pay to subscribe to get closer to top streamers like Tyler Blevins, known as Ninja, who plays the hit game Fortnite and is said to earn as much as half a million dollars a month.
"The people who make the most money surprisingly aren't necessarily the best gamers, they're often the ones who are most entertaining," says Mr Shear. "Ninja is a prime example….very high energy, very entertaining to watch."
Twitch has long faced competition from YouTube, though its rival struggles to build the same kind of community around gaming stars that the likes of Ninja achieve.
But this week new competition emerged in the form of IGTV, Instagram's app which allows users to create channels with videos up to an hour long.
'Starting a conversation'
The new service will be in the form of vertical video – or as Instagram puts it "built for how you naturally use and hold your phone". That may well work for people watching something quick on the move but are they really going to want to watch for an hour in what many see as an unsatisfactory format?
Nevertheless, Instagram is serious about wooing star streamers from other platforms, unveiling a number of launch channels including one featuring – guess who – Ninja.
The question is whether Instagram will be able to offer these stars the same kind of rewards available on Twitch or YouTube.
Mike Krieger, Instagram's co-founder and chief technology officer, tells us he envisages stars continuing to get paid by outside companies for so-called branded content but says they are "starting a conversation with creators" about what other opportunities might be available in the future.
But Mr Shear does not seem concerned – he says Twitch is happy to see its stars promoting their work on other social media platforms, confident they know where their real home is.
"We really believe Twitch offers the deepest and most engaging community experience – it's very hard to replicate that," he said.
While Twitch does have some subscription revenues, it and its rivals are mostly dependent on advertising, And when it comes to video messages, there is a growing consumer revolt against annoying pre-roll ads which mean a delay in getting to what you want to see.
At Cannes Lions, the ad industry's annual shindig, one company acknowledged this issue and said it had a way to deal with it. The online advertising firm Outbrain – accused in the past of spreading clickbait – wants video ads to lure people in with attractive content, rather than being seen as a necessary evil.
James Milne, Outbrain's marketing director, tells us that he too gets impatient waiting to be allowed to skip an ad, and he wants us to be able to opt in rather than opt out.
"I think we're seeing a massive switch away from that push type of marketing in very short form content to what we want to work with which is longer form editorial video that is user engaged," he said.
So the future may be long, beautifully made video adverts, where you may not even be aware that you are being sold anything. Or we could all decide to start paying for content, making our favourite sites less dependent on the wiles of the advertising industry.