How the Un-premium OnePlus 6 could shake up the entire Android landscape | Tech News
The OnePlus 6 doesn't have wireless charging. That's about the only knock against it I can come up with after spending the better part of a day with it. Snapdragon 845? Check. 18:9 OLED screen? Check. Dual camera? Check. Headphone jack? Check.
OnePlus may have a reputation as a mid-range phone maker, but the only thing mid-range about the OnePlus 6 is its price tag. In every other area, it matches up with the other 2018 flagships, and when you pick it up, it feels just as premium as the Galaxy S9+ and LG G7. Without seeing the price, you'd probably expect the OnePlus 6 to cost $700 or $800, but even the most expensive model with 8GB of RAM and 256GB of storage barely tops $600. The new Galaxy S9+ with the same storage, less memory, and a smaller screen will cost you over $300 more.
And what's more, it comes just six months after the OnePlus 5T landed. While Samsung took a year to deliver half-baked AR Emoji and recycled camera features in its S9+, OnePlus completely redesigned its flagship handset with a bigger screen, better camera, and a gorgeous glass back, and it's easily one of the best Android phones of the year at any price. To steal a page from T-Mobile, maybe we should start calling it the Un-premium phone.
A quick evolution
Ever since the OnePlus One's debut in 2014, premium specs at a fair price have been the main appeal. That phone had the same Snapdragon 801 processor as the top-of-the-line Galaxy S5 and the HTC One M8 for half the price ($300 vs. $600), but its invitation-only purchasing and CyanogenMod skin mostly confined the phone to Android die-hards overseas.
While OnePlus quickly dropped Cyanogen in favor of its own near-stock Android-based OxygenOS, OnePlus never wavered from its commitment to premium specs. Each of the six models that followed featured the best processor that was available at the time, so it's no surprise that the OnePlus 6 is powered by the same top-of-the-line Snapdragon 845 in the S9, Sony Xperia XZ2 and G7.
But the OnePlus 6 brings more to the table that just killer speeds and power efficiency. It has thoughtful features such as gesture navigation, black-and-white reading mode, and an alert slider. But perhaps most importantly, the 6 is OnePlus's best-designed phone. Its glass back is sleeker than the previous aluminum one, and the gold accents on the white model give it a soft, elegant feel. You can hide the notch. And OnePlus' OS is as stock Android as you're going to get this side of a Pixel.
OnePlus's specs have always been there, but the difference with the 6 is how it all comes together. Yes, it has a notch like the iPhone X and the LG G7, and we've already seen plenty of all-glass phones, but the for the first time, a OnePlus phone doesn't just act the part of a premium handset—it looks it too. And in an age where all premium phones are separated by millimeters rather than inches, OnePlus could be in a situation to put some pressure on its higher-priced competitors and maybe even the last remaining carrier holdout to full unlocked phone support: Verizon.
Unlocked for all
In the U.S., carrier support can make or break a phone. It's why most people here have never heard of one of the year's best phones, Huawei's Mate 10 Pro, and it's also why OnePlus's huge following is mostly outside the United States. A large number of U.S. customers still get their new handsets from AT&T and T-Mobile stores, and phones that aren't on display are at a distinct disadvantage.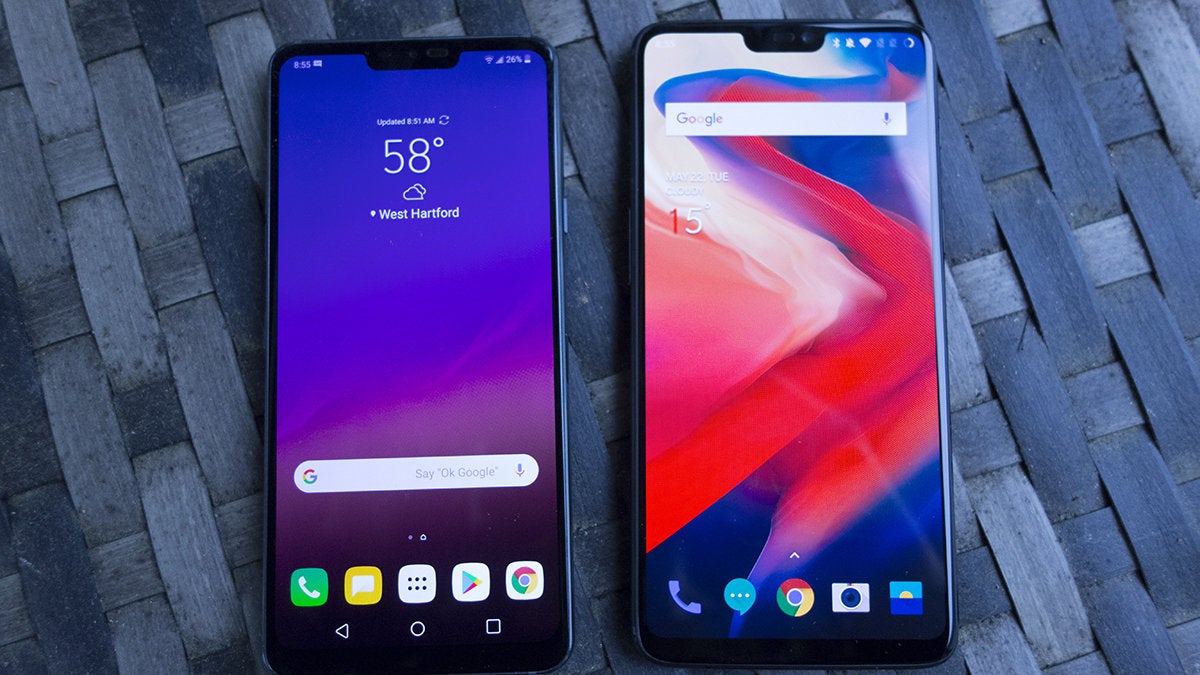 It's not just that you won't find the OnePlus 6 on the shelves at a Verizon store, it's that if you buy one unlocked, you won't even be able to use it on their network. That's because it's missing a key LTE band 13, which requires an extensive certification process to obtain. The same goes for Sprint. That's why smaller phone brands are generally only supported by the more open bands from T-Mobile and AT&T. But with T-Mobile set to buy Sprint and presumably convert its network from CDMA to GSM, that's going to leave Verizon as the only carrier that's unsupported by OnePlus, Huawei, and other popular phones.
When comparing $800 handsets such as the Galaxy S9+ and the Huawei Mate 10 Pro, most people will probably just buy whichever one is offered for sale at the store they're at. But if the OnePlus 6 ushers in a change in the way we equate premium with high priced tags, Verizon might be left out on the cold with its stubborn LTE stance. As people start realizing that the $529 unlocked OnePlus offers the same speeds and good looks as the premium handsets costing hundreds of dollars more, it might force Verizon to rethink its strict stance on bands.
Meet me in the middle
The OnePlus 6, with its all-glass glass design, 6.28-inch screen, and a more thoughtful notch than the G7 or the P20, is a sure-fire contender for phone of the year, at any price. And assuming the OnePlus 6T adds wireless charging and enhances the camera a little more, it's going to be hard for it to keep staying under the radar in the U.S.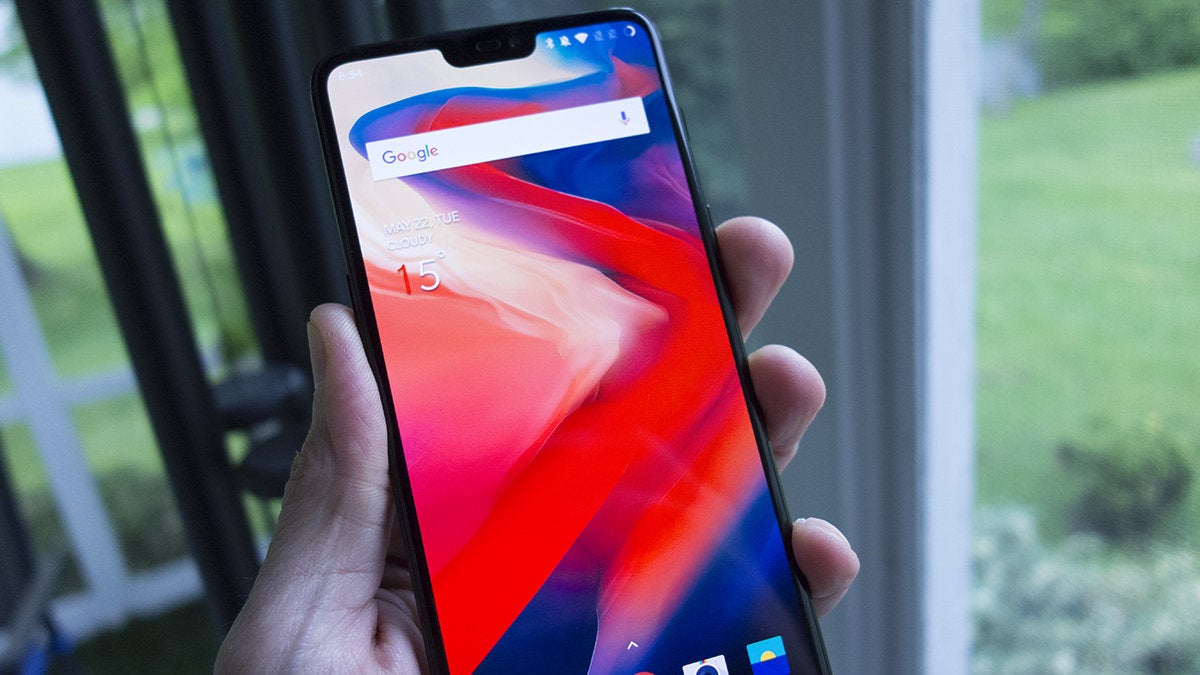 And once people start learning about OnePlus phones, it could have a major impact on the rest of the Android landscape. Processor, RAM, and even battery specs don't mean that much to the average phone buyer, but looks and features do. And when they see an all-glass, slim bezel phone with a 6.28-inch OLED screen and an iPhone X-style notch that's just as fast as other Android phones costing hundreds less, phone companies and carriers might need to respond.
When you visit the Verizon store, the closest Android phone to the price of a OnePlus 6 is the Samsung Galaxy S7, a $480 phone with 2016 specs and a near-zero chance of getting an upgrade to Android P. If 2018 is indeed the year OnePlus starts to break through the difficult U.S. market, it could start changing the way people think about premium phones. It might not have wireless charging, IP-rated water resistance, or a 100-plus score on the DxOMark scale, but the OnePlus 6 still represents a dramatic rethinking in what a 2018 mid-range Android phone should be. We'll probably never see a $500 or $600 Galaxy S10, but the OnePlus 6 could usher in a new kind of mid-range phone, one with today's specs and design, and broad carrier support.
And maybe soon, OnePlus will start to add up to real change.
Stay tuned for our full review of the OnePlus 6 soon. You can order the phone direct from OnePlus starting at $529.
This story, "How the Un-premium OnePlus 6 could shake up the entire Android landscape" was originally published by
PCWorld.