10 ways a VPN for games improves your gaming | Tech News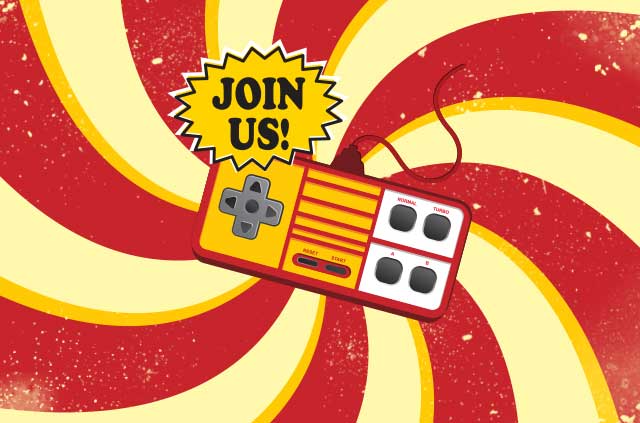 A VPN for games (GPN, or gamers private network) can lower the latency between a player and the server client (ping) and speed up your connection, but that's not the only benefit, as you probably guessed from the title of this blog.
Reasons why a gaming VPN is best for games
What follows are some bullet points containing several tasty VPN gaming info-nuggets.
Play games, download DLC content, and access Xbox Live and PSN exclusives from every country.
Be the first to play certain games by downloading from countries with earlier launch dates.
Shorter connection routes between you and gaming servers can reduce ping times and overall lag.
Keep your data and save files safe behind an encrypted gaming private network.
Protect yourself from DDoS attacks, which are quickly becoming the scourge of e-sport tournaments.
Use gaming servers from anywhere in the world when traveling to cut out terrible ping times.
Play multiplayer games in every region.
Connect to servers around the world to play your friends, even if a title requires an IP address from a specific country to play.
Set up your router (>Netduma, Asus, D-Link, TP-Link, Netgear, Linksys) and all your devices can connect to ExpressVPN at once.
BONUS: If you're facing latency issues try a VPN for better latency game play
A VPN for gaming is essential for modern gamers
There was a time when 8-bit sprites of plumbers and hedgehogs were controlled in the solitary confinement of your bedroom. A time when multiplayer meant having to actually sit next to a real person. The horror of it.
Fortunately, those times have changed. Games have evolved into enormous, sprawling adventures set in magical worlds on faraway planets—and Nazi zombie war zones on the moon, obviously.
Modern gamers can play anyone, anytime, and it's pretty damn amazing. Just so long as they have a robust enough internet connection, that is. And therein lies the problem.
ISPs can throttle connections if bandwidth usage is considered too high, leaving gamers with a nasty lag or a spotty connection.
But we are human. We evolve, we adapt, and we conquer. And so we created VPN software that offers gamers fast, uninterrupted gameplay, anywhere.
Consistent gaming with a DDoS protected VPN
VPN DDoS protection can keep your gaming connection stable and consistent.
A Denial of Service Attack (DoS) is an attempt to make a service unusable and, as they're easy to execute, are relatively common. Minecraft and League of Legends (LoL) are just two big players that have had their servers hit with a DDoS in recent years.
There's nothing worse than having your game time smote by inconsiderate cretins, but in the event of a LoL DDoS attack, a VPN can make League of Legends run faster.
There are other benefits to gaming with a VPN aside from DDoS protection, though. Using a VPN to connect to a different server location can actually help reduce ping in LoL, Minecraft, or any other MMO game.
If you're playing any game online, a stable connection is essential. Tired of lag in CoD? Getting a VPN for your FPS might make it a bit easier to hit those jerky, laggy opponents–straight in the face.
Beat lag with the best VPN for gamers
ExpressVPN offers lightning-quick speeds and 99.9% uptime. If you take your gaming seriously, you need to take your internet connection seriously too. No one wants to keep getting DDoSed.
A GPN will stop you from getting pwned by your ISP, but it will open up new worlds of pain as you play on game servers around the world. Just try playing Street Fighter V on the Asian networks, it's brutal.
---

Also published on Medium.