Should I buy the Dyson V7 Motorhead Pro? | Tech Blog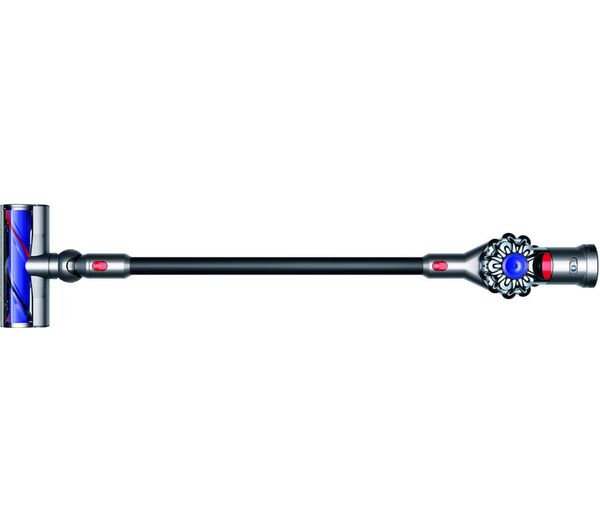 The bottom line: This lightweight cordless vacuum is just the thing for lightening your housework load.
The Dyson V7 Motorhead Pro boasts 100W of power, and combines it with Dyson's root cyclone technology for strong suction and a more thorough clean than much of the mains-powered competition.
Cordless and weighing only 2kg, this handheld stick vacuum has been designed with practicality in mind, with performance to rival bigger and beefier models, while pet owners will welcome its ability to pick up embedded pet hair.
Pros: Lightweight, and great for pet hair.
Cons: Watch out for the cloud of dust when emptying
Best vacuum cleaners: from cordless Dyson to robot Roomba
Dyson V7 Motorhead Pro: Everything you need to know
Weighing in at just over 2kg, the V7 Motorhead Pro may be Dyson's lighter option, but with two-tier radial cyclones and 100 watts of power even the smallest of dust particles can't escape its clutches. There are two power modes to choose from: low for hoovering hard floors, and high for carpets. You can also detach the arm to convert the Motorhead Pro into a small handheld device for hoovering small spaces, and you can detach the head to make it easier to remove dirt and cobwebs from corners and other hard to reach places. 
Battery powered
The Dyson V7 Motorhead Pro comes with its own wall-mounted docking station, which serves as a charging port and also enables you to store the cleaner when it's not in use. With a lithium-ion battery, it's designed to retain as much charge as possible within 3.5 hours. But with all of this power comes one slight downside: the battery only lasts for 30 minutes. For many, that's plenty of time to zip around the house, but for those who have larger homes or need to tackle larger quantities of pet hair, a mains-powered vacuum may be your best option.
What do you get for your money?
In addition to the stick vacuum and the charging port, Dyson has also included a crevice tool and a combination tool to make cleaning the awkward places around your home easier. The Dyson V7 Motorhead Pro comes with a 0.6L capacity – plenty of room to store the dirt collected from around your home – and it can be easily emptied out into your household bin once full.
Is it worth it?
When it comes to cleaning smaller homes as quickly as possible, the Dyson V7 Motorhead Pro is a compelling option. With no cords to knot around furniture or trip up children, you're free to weave around your home in no time at all, while the super lightweight set-up and various configuration option takes the strain out of cleaning.
Decided this is what you want? You'll find the cheapest prices this Black Friday above.
The best cheap Dyson offers and deals on Black Friday 2017