Watch the 2018 World Cup and win an ExpressVPN subscription | Tech News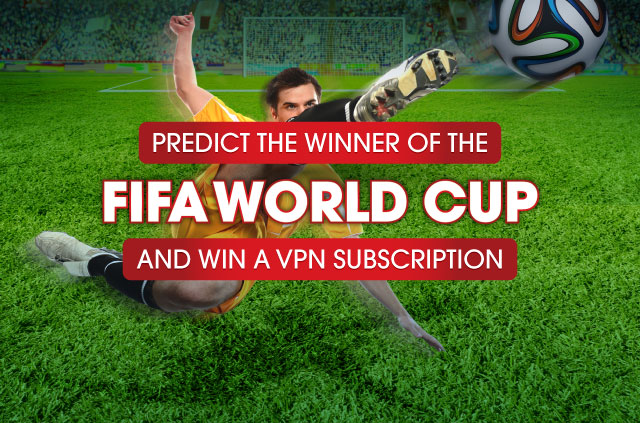 The FIFA World Cup kicks off on June 14. Thirty-two teams will enter the group stage, but only one will be etched into history on July 15 in Moscow.
Are you ready to stream the World Cup live? ExpressVPN is holding a competition for couch pundits everywhere—retweet our World Cup tweet, and you could win a nice new six-month ExpressVPN subscription!
Predict the World Cup Group Stage winners (8 prizes!)
To enter, simply retweet ExpressVPN's World Cup tweet from the box below, then tell us who you think will top any group stage in the comments below!
For example, if you think Brazil will storm to victory in Group E, hit retweet from the competition box, then add "Brazil" to the comments. If you think France will turn up the class to smash Group C, hit retweet from the competition box, then add "France" to the comments.
It's as easy as that.
As there are eight groups, it only seems fair that we give away eight glorious ExpressVPN subscriptions. Striker!
Winners will be picked at random. If you want to double your odds at winning, why not subscribe to our newsletter for an extra shot at glory?
Good luck and stay tuned for an even bigger World Cup 2018 giveaway… Coming soon!
World Cup Group Stages Contest
Competition period: June 29–July 14
Who wins the World Cup?
Are you feeling confident about your picks? The ExpressVPN staff have submitted theirs. Who do you agree with? Who's got it completely wrong?
Caleb: Germany
Johnny 5: Argentina
Jamie: Brazil
Zack: Mexico
Toby: Germany
Caroline: France
Lexie: Netherlands (!!??)