Groggery – Responsive Bar, Restaurant and Cafe WordPress Theme | Prosyscom Tech
Groggery – Responsive Bar, Restaurant and Cafe WordPress Theme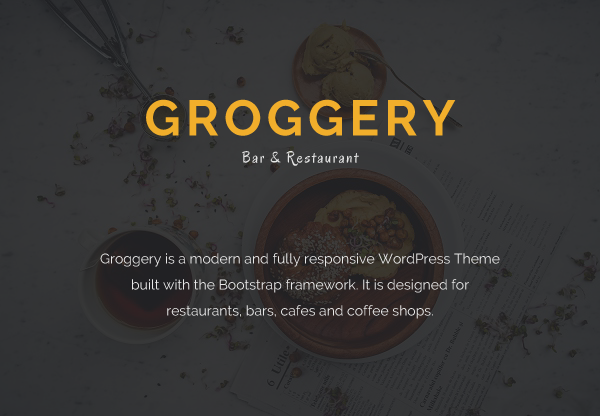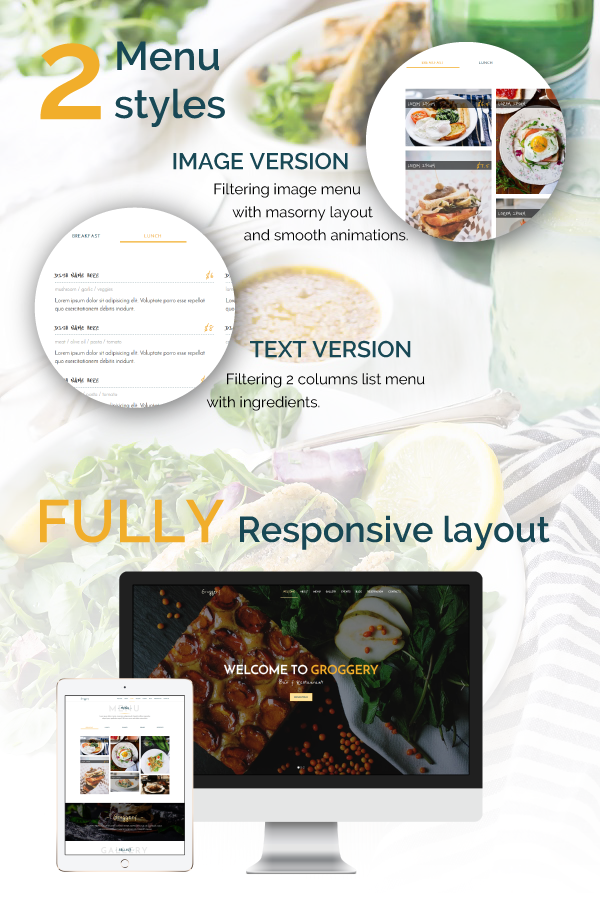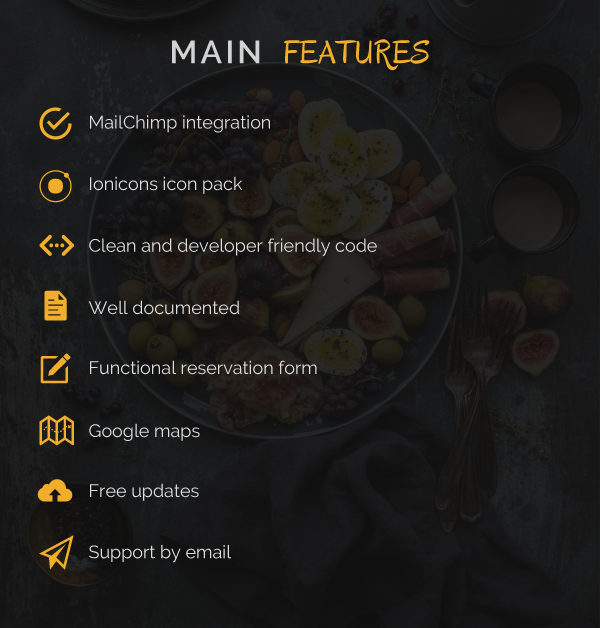 Key features:
No coding experience required
Works out of the box
Built with Bootstrap
Fully responsive layout
CSS3 and source LESS files included
Isotope plugin included
Lightbox plugin included
Ionicons Icon Pack
Clean and developer friendly code
Well documented
Child theme included
Functional reservation form
Mailchimp integration via AJAX
Google maps
Free updates
Support by email
Sections:
Welcome
About
Team
Menu
Gallery
Review
Events
Blog
Newsletter (powered by MailChimp)
Reservation (fully functional)
Contacts
Footer
Current release is 1.1.5. Buying this theme now you become eligible to free download all of its future updates including new pages and neat options.
NOTE: All photos in the preview are not included into the download file.
Changelog
Version 1.1.5 – 2018 June 09
Version 1.1.4 – 2018 April 21
Fixed bugs
Add child theme
Minor improvements
Version 1.1.3 – 2017 November 18
Fixed bug with menu categories
Minor improvements
Version 1.1.2 – 2017 October 13
Version 1.1.1 – 2017 October 03
Fixed bug with background image on welcome screen
Fixed bug with menu sections
Minor improvements
Version 1.1.0 – 2017 September 21
Add section with text menu
Version 1.0.1 – 2017 September 08
Version 1.0.0 – 2017 July 30